Front loader, wheel loaders, backhoe, rough terrain forklifts, tractors and other construction, mining and agriculture machines have a wide range of capacity, from as little as 750 lbs. to over 100,000 lbs.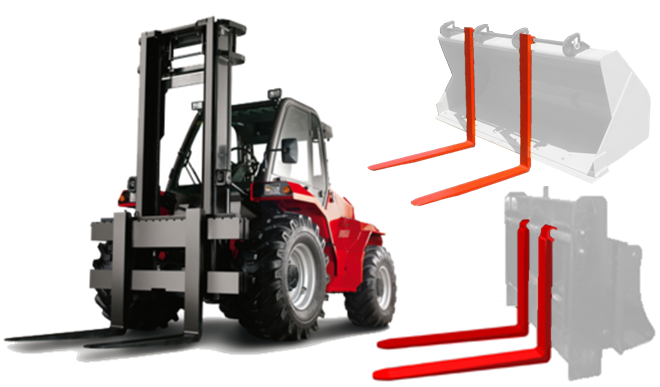 THE MOST POPULAR FRONT LOADER FORKS ARE:
Pin Type Forks (including Bucket Forks)
ITA/Hook Forks (including Block Forks)
Blank Forks
Square Hook Forks
Pin type, Blank and Square hook Forks don't follow any dimension or carriage fitting standard. 
SEE BELOW OUR MOST POPULAR FRONT LOADER FORKS
Our Fork Experts will be glad to help you.