Large Forklifts range from 17,000 lbs. up to 80,000 lbs., and sometimes even above. Due to their variety and flexibility, Large Forklifts' forks have different types of suspension devices.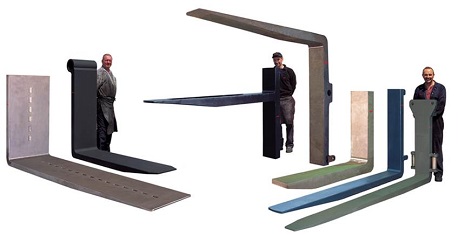 The most popular FORKS FOR Large ForkliftS are:
 Pin Type Forks
 Terminal West Forks
 Class 5 ITA/Hook Forks
 Roller Forks
Pin type, Terminal West and Roller Forks don't follow any dimension or carriage fitting standard. 
See below OUR MOST POPULAR LARGE FORKS
UP TO 96" LENGTH IN-STOCK FOR QUICK DELIVERY
Our Fork Experts will be glad to help you.