A WORLD LEADER IN FORK MANUFACTURING
MSI-Forks is a subsidiary of MS International plc., with headquarters in the United Kingdom and manufacturing sites in the UK, United States and Brazil.
Since 1964, MSI-Forks has been forging a wide range of high quality forks; utilizing the most advanced metallurgical processes in order to meet the markets demands. 
An expanding list of original equipment manufacturers trusts their requirements to MSI-Forks. 
MSI-Forks is committed to offer its customers:
Top quality forks at a competitive cost
On time and flexible delivery
Full technical and warranty support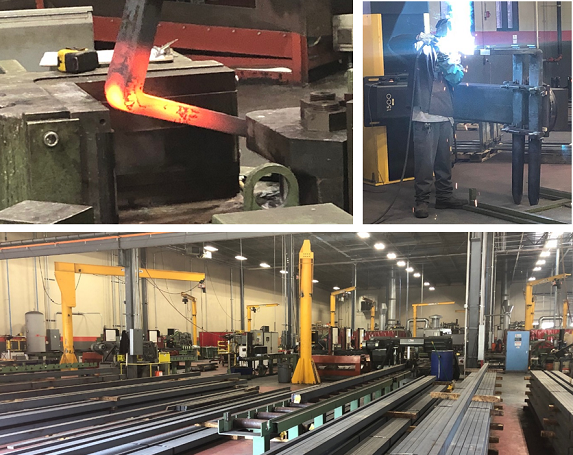 Production process is regimented by an ISO 9001 certified quality system that delivers consistent material output of the highest standards. Each critical step in the manufacturing process is controlled, measured, verified and recorded.
All forks rigorously comply to ANSI B56.11.4, ISO 2330 and 2328. Below are a few controls from the standards:
Yield load test: safety factor 3:1
Fatigue test: one million lifting cycled with 25% extra load
Crack test: welds and heel 100% checked
Marking: full traceability of raw materials and production steps
More Quality = More Safety!
Long term investment and expansion in the USA
New factory opened in May 2017 to serve the American market. 
It is time to take a deeper look toward American suppliers.
Current tariff concerns and challenges with abroad manufacturers.
Our lead times are in weeks and we can run smaller batches to accommodate fill-ins.
A partner in your own backyard that you can communicate within your time zone.
When problems arise, proximity to market allows faster problem solving.
Based in South Carolina for over 25 years.
MSI-Forks: A WORLD LEADER IN FORK MANUFACTURING